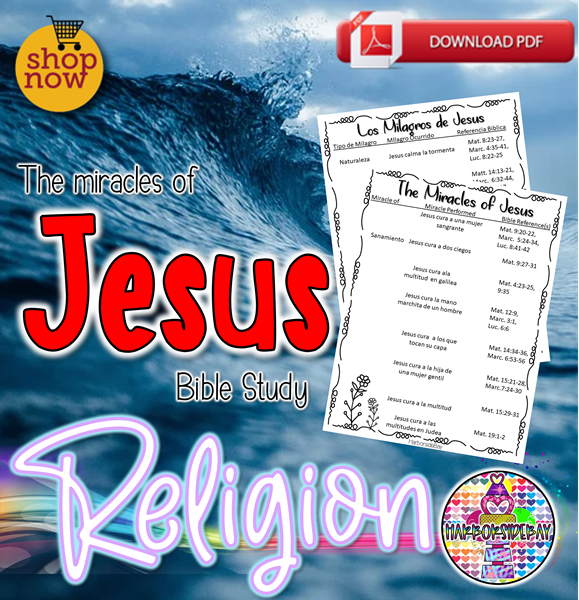 The Miracles of Jesus | Los Milagros de Jesus | Bible Study | Religious Studies
On Sale
$5.00
It's never a bad time to discuss with the students about Jesus. Specially when it comes to the miracles he made while here on Earth. He makes miracles everyday on earth with you and me and them. In this devotional study, students will learn what Jesus managed to conquer for the love for you and the rest of the world.

The contents include:

-All miracles performed by Jesus himself

-A worksheet that is printed as many times as needed to work in the study

-A spanish version for both Jesus' miracles and the study sheet.

********________________________________________________________******

Nunca es un mal tiempo para hablar de Jesus y los milagro que logro. En este producto la devocion no basta con los estudiantes. Escudriñaremos las escrituras juntos con nuestros estudiantes y nos recojisaremos en el nombre de Jesus.

Incluye:

-Todos los milagros en su trayectra hecho por el mismo Jesus

-Una hoja de estudio biblico donde escribiran los descubrimientos

-Las dos versiones disponibles en ingles y español.