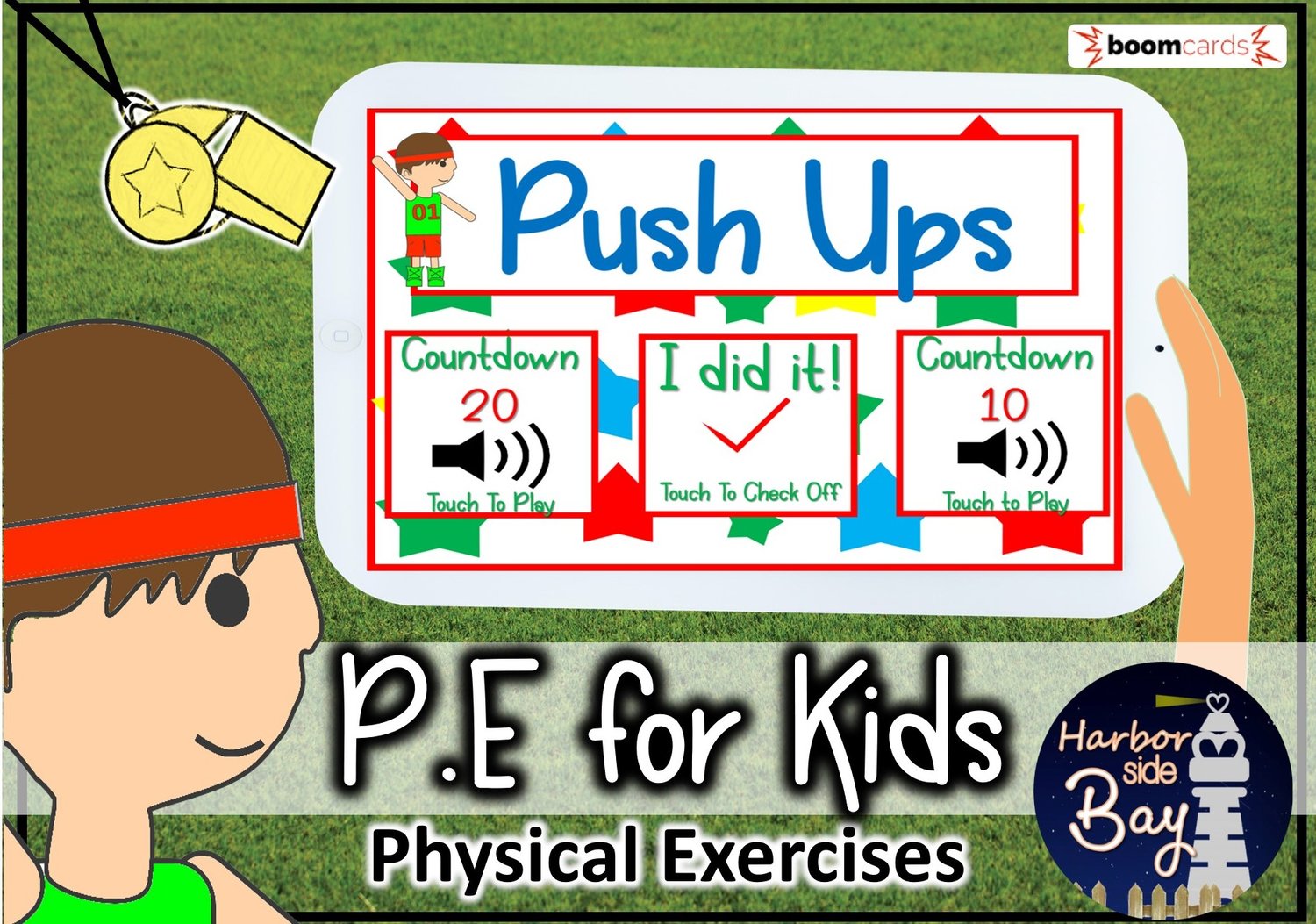 P.E Physical Excercise for Elementary school Students
Distance Learning P.E is for students who are active, with great energy, who need that physical activity while being in the comfort of their home. Great for children in grades 2nd through 5th grade.

 

Interactive Includes:

-Audio Timer for both 10 and 20 in each set of exercise

-Some exercises are, but not limited to:

Jumping Jacks
Jumping Squats
Sit ups
Planks
Heel touch
Flutter Kicks
Side Lunges
Leg Raises (Crunch position)
Oblique crunch
Push ups
Star Jumps
 

Student Level:

It is for use in elementary school-aged children.

 

Student Impact:

For regular students: They will enjoy having the app in their computer, laptop, Android or iPad device for daily physical exercise. They can keep up with which exercise they've done in the comfort of their own home. This resource has been made during the time of a pandemic, and is greatly beneficial for physical exercise who are in quarantine. This is also great for students with ADHD to wear themselves, and for those with physical/ mental disabilities, who most of the time are sitting on staring at a device and are having no physical movement. Please note that if you have a child. This note must be made as there are educators/ parents/ legal guardians who may not know how this resource can impact and can be of benefit for bettering their students academically.

 

Objective:

Students will check off each exercise (and depending on the setup you have for your student/s) they will:

 

compatible with click (regular student-no special needs)
compatible with touch (touchscreens), ( for sensory/ autism students)
compatible with blink/gaze the correct answer (if your student fits this category, please use https://support.microsoft.com/en-us/help/4043921/windows-10-get-started-eye-control) to set up. Once set up, it'll be a breeze.
compatible with whiteboard
 

About BOOM Cards:

 

To use Boom Cards, you must be connected to the Internet. Boom Cards play on modern browsers (Chrome, Safari, Firefox, and Edge). Apps are available for Android, iPads, iPhones, and Kindle Fires. For security and privacy, adults must have a Boom Learning account to use and assign Boom Cards. You will be able to assign the Boom Cards you are buying with "Fast Pins," (play provides instant feedback for self-grading Boom Cards). Fast Play is always a free way for students to engage with Boom Cards decks.

 

You may be eligible for a free trial from Boom Learning. If you choose not to stay on a premium account after your free trial, you will still be able to assign all your Boom Cards to as many students as you see fit using Fast Play pins (which give instant feedback for decks that are self-grading).

 

A note from the Author:

♡ ♥ Learn about the author here♡ ♥

Please browse other resource on my store page to see wonderful products that I've worked on through the years that may help your classroom and learning environment.